Dapper Labs has partnered with regulated financial entities to enable us to offer safe and robust payment options. As such, Dapper Labs is required to collect verification information, which also provides an additional level of security that protects our collectors and ensures a great experience.
As part of our commitment to safety, the Identity Check must be performed through your Dapper account. All identification documents must be submitted through our online platform. We do not accept emailed copies of your identity documents for verification.
There are three steps to completing the Identity Check:

Taking a photo of the ID you are submitting (valid unexpired government-issued identification is required, although which type of ID you use will depend on your region.)


Taking a selfie

Completing a form with details such as your residential address
When Will I Have to Verify My Identity?
All Dapper account holders have the option to verify their identities at any time. Simply click on the Security tab in your Dapper account and then navigate to the Identity Check section.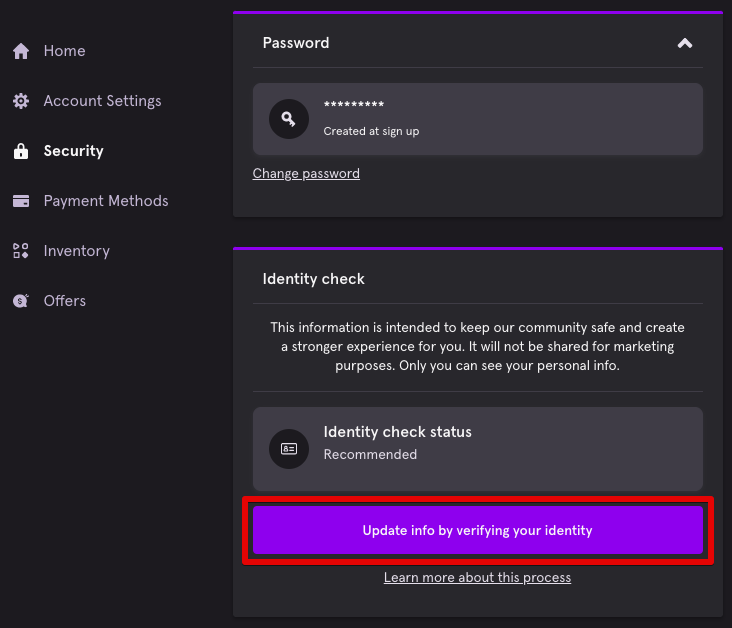 While an Identity Check can be initiated at any point, here are a few instances where the check will be required:
When your account hits a threshold of financial activity from purchases and sales.
When you submit your first request to withdraw from your Dapper Balance.
It is recommended to complete the Identity Check process ahead of any pack drops to avoid potential delays in a purchase. Once the Identity Check process for your account has begun, you would not be able to make any purchases, sales, or gift of any Moment™ NFTs until the Identity Check has been completed.