If you are a collector in the US, have completed the identity check, and have either a checking or savings account at a major US bank – Chase, Bank of America, or Capital One, for example – you can now connect that account to Dapper to make seamless withdrawals.
Connecting your bank account this way, commonly known as Automated Clearing House (ACH), is a quick and secure method to transfer funds between accounts.


Setting Up Your Bank Account (ACH)
1. Go to the Connected Accounts section in the Payments Methods tab of your Dapper Wallet.
2. Choose United States from the dropdown menu and select Connect US Bank.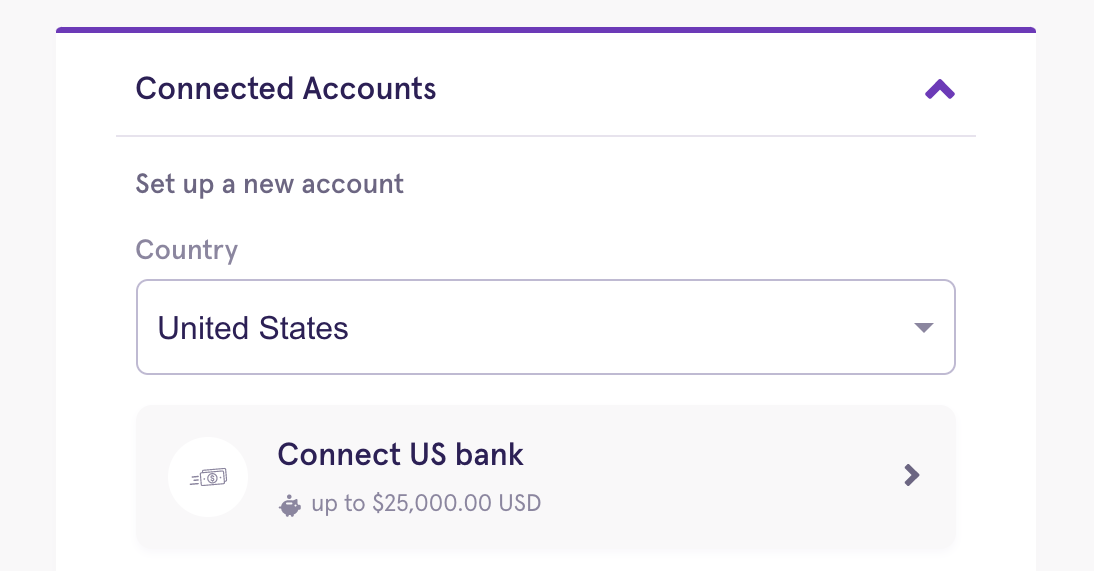 3. You will then be asked to authorize Dapper to connect to your bank. Click Understood, take me to Plaid to proceed.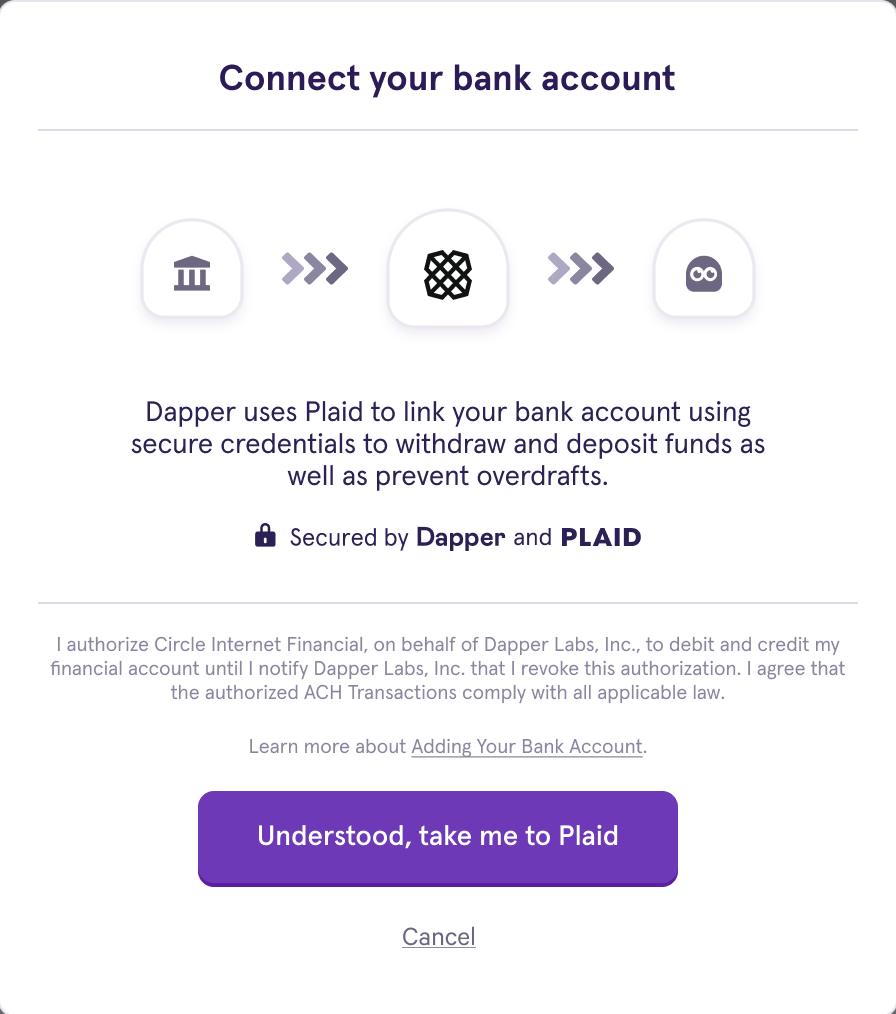 Note: Plaid, the company Dapper works with to connect your bank account, keeps your data safe and private with best-in-class encryption protocols like the Advanced Encryption Standard (AES 256) and Transport Layer Security (TLS).
4. Select Get Started to begin connecting your bank account to Dapper.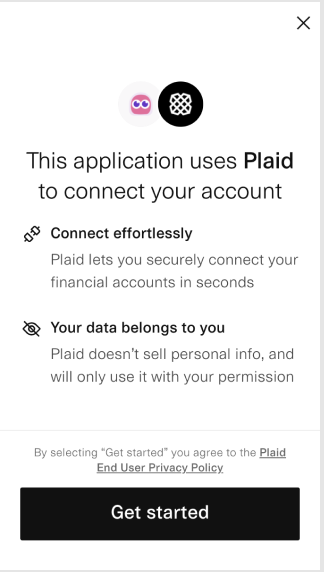 5. Select your bank.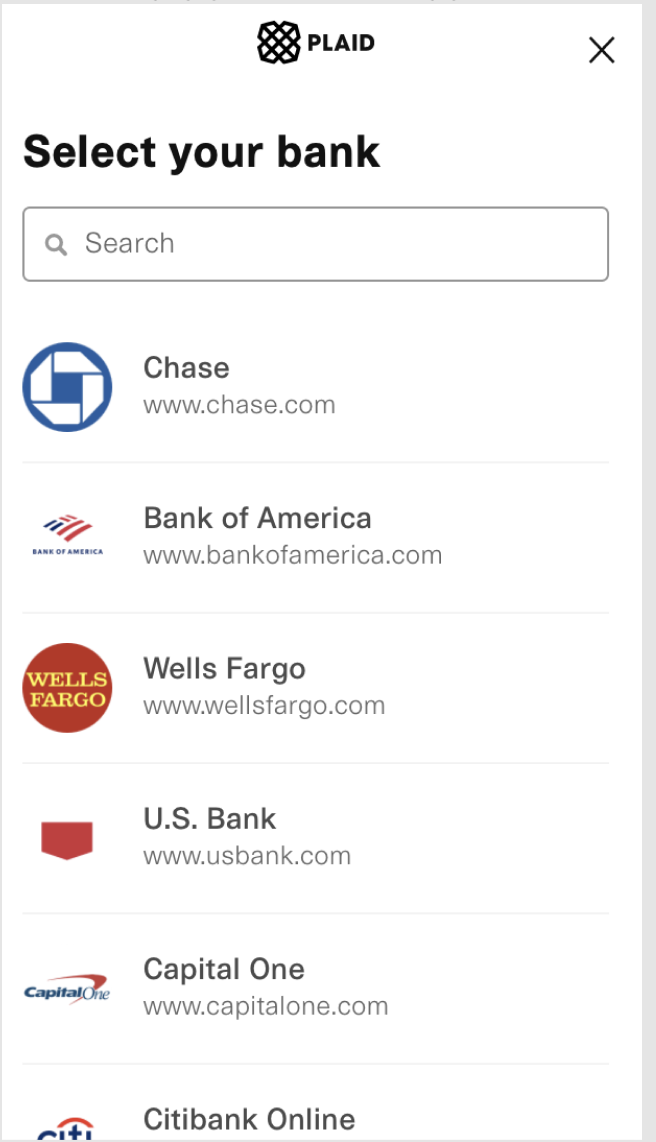 6. Enter your banking credentials – your User ID and Password for your online banking account – and click Submit. If you're unsure of the User ID and/or Password for your bank account, you'll need to contact your bank directly. They are the only ones who can confirm this information.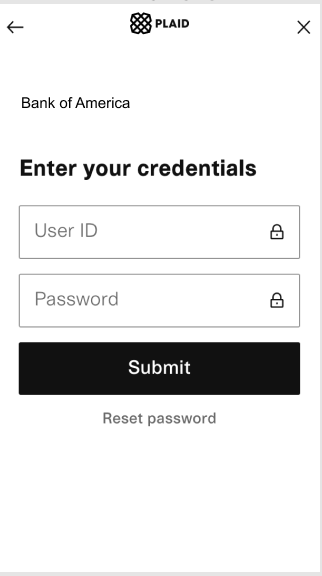 7. You will be presented with a list of your accounts at the bank you've selected. Please choose which account you wish to link to Dapper.
8. Once you've selected your account, you will see that account listed under the Connected Accounts section in the Payment Methods tab. The account will be listed by the name of the bank and the last four digits of the account number.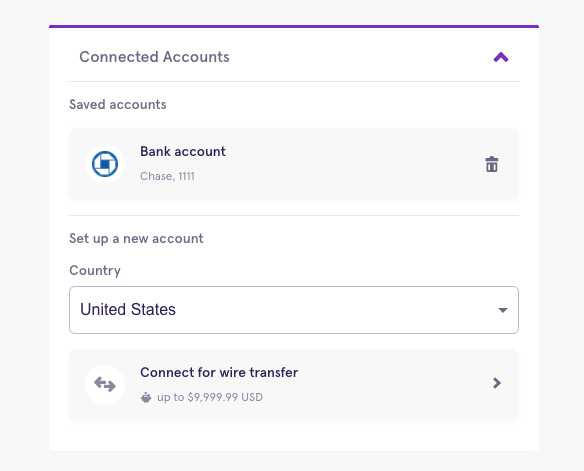 Please note: If you do not connect your bank account using the steps above, you also have the option to do so when you select the Withdraw button in the Home tab of your Dapper Wallet.
If you don't have an account at any of the banks available for connection in Step 5, you can still withdraw funds using cryptocurrency or wire transfer. You can review these guides: USDC on Ethereum Withdrawals, USDC on Flow Withdrawals, and Wire Transfer Withdrawals.