Withdrawal requests can be cancelled as long as they are still being reviewed.
If you don't see a Cancel Pending Transaction button, this means that your withdrawal request has already been processed, and cannot be cancelled. The majority of our withdrawal requests are processed within a couple of days, but some may require further review.
To cancel a withdrawal request, click on the Home tab in your Dapper Wallet. From there, click on the Withdraw button to open your pending withdrawal request in the form of a pop-up.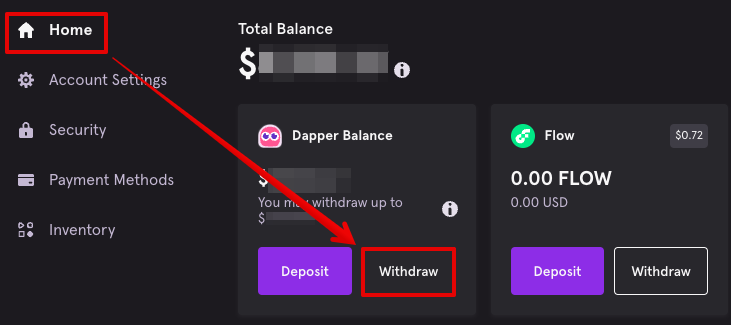 You will find the Cancel Pending Transaction link at the bottom of the transaction page.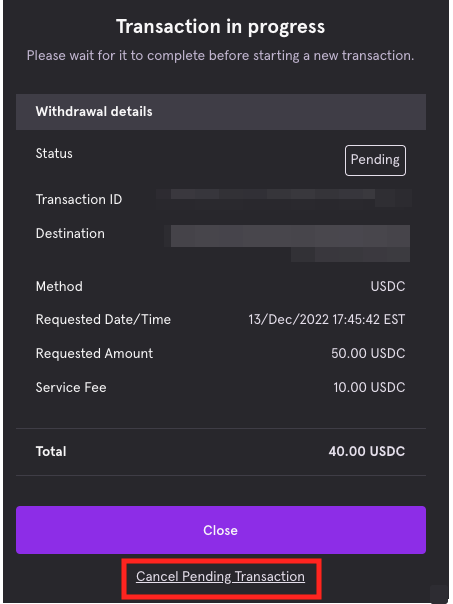 Simply click the Cancel Pending Transaction button. You will then be prompted with a notification asking you to confirm if you would like to cancel your pending withdrawal request.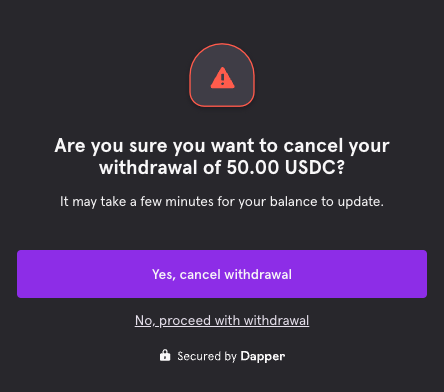 Once you click Yes, Cancel Withdrawal here, your withdrawal request will be cancelled and your funds will be returned to your Dapper Wallet.
Please Note: You do not incur any fees if you cancel a withdrawal request.