Each Moment in LaLiga Golazos has a story to be told. As we capture the unique history that built LaLiga, the Golazos team has taken the responsibility to not only deliver the Moment in action but also its impact on the game. Upon going to the Moment's edition page, you can find a write-up describing the Moment as if you were there, the Match Highlights, Timeline, Player Performance, and the player's impact on the game.
Check out one of LaLiga Golazos' first Legendary Moments as an example.
Match Highlights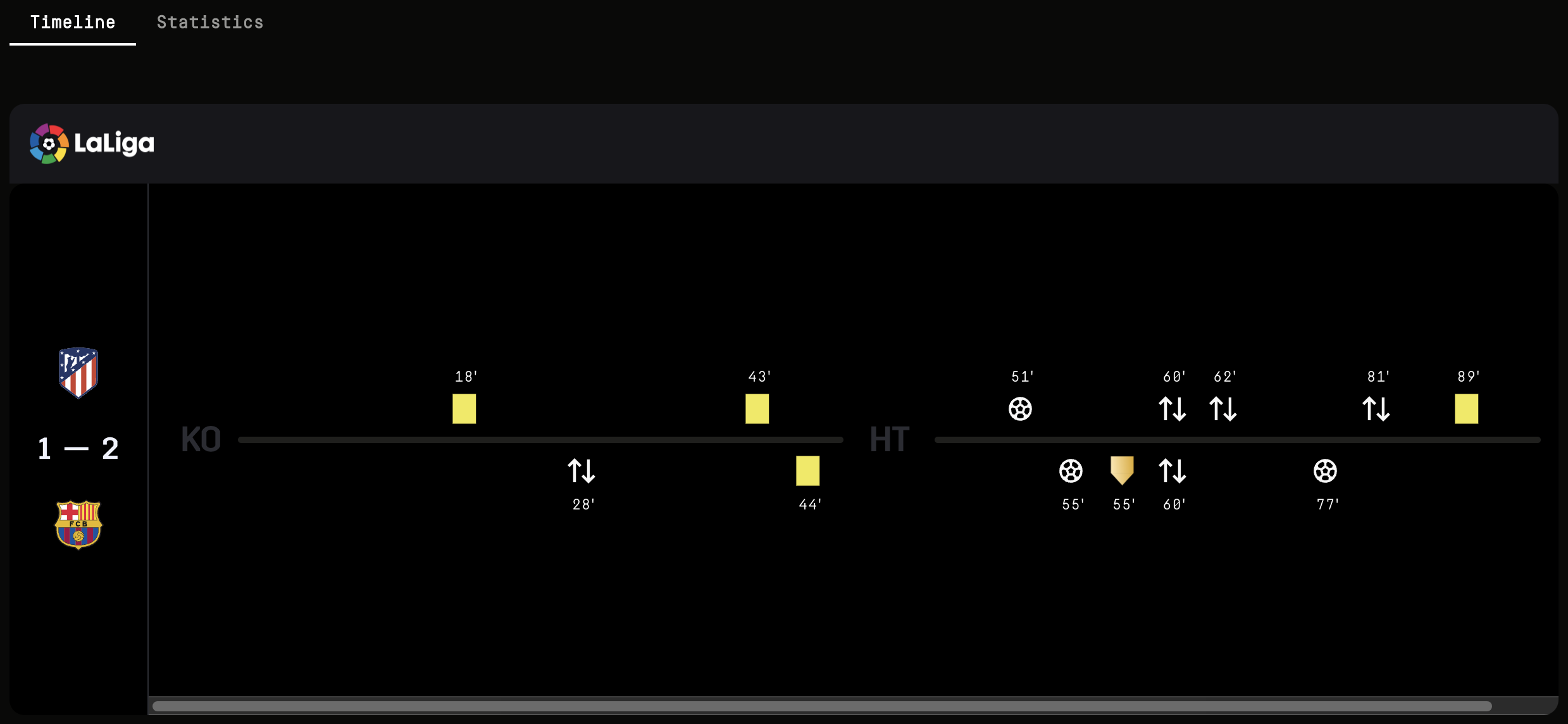 Match Score: Atlético de Madrid 1 | Barcelona 2
Match Timeline: Yellow cards, substitutions, and goals including the one found in the Moment
Match Statistics: Shots on target, possession, total passes, corner kicks, fouls, and yellow/red cards.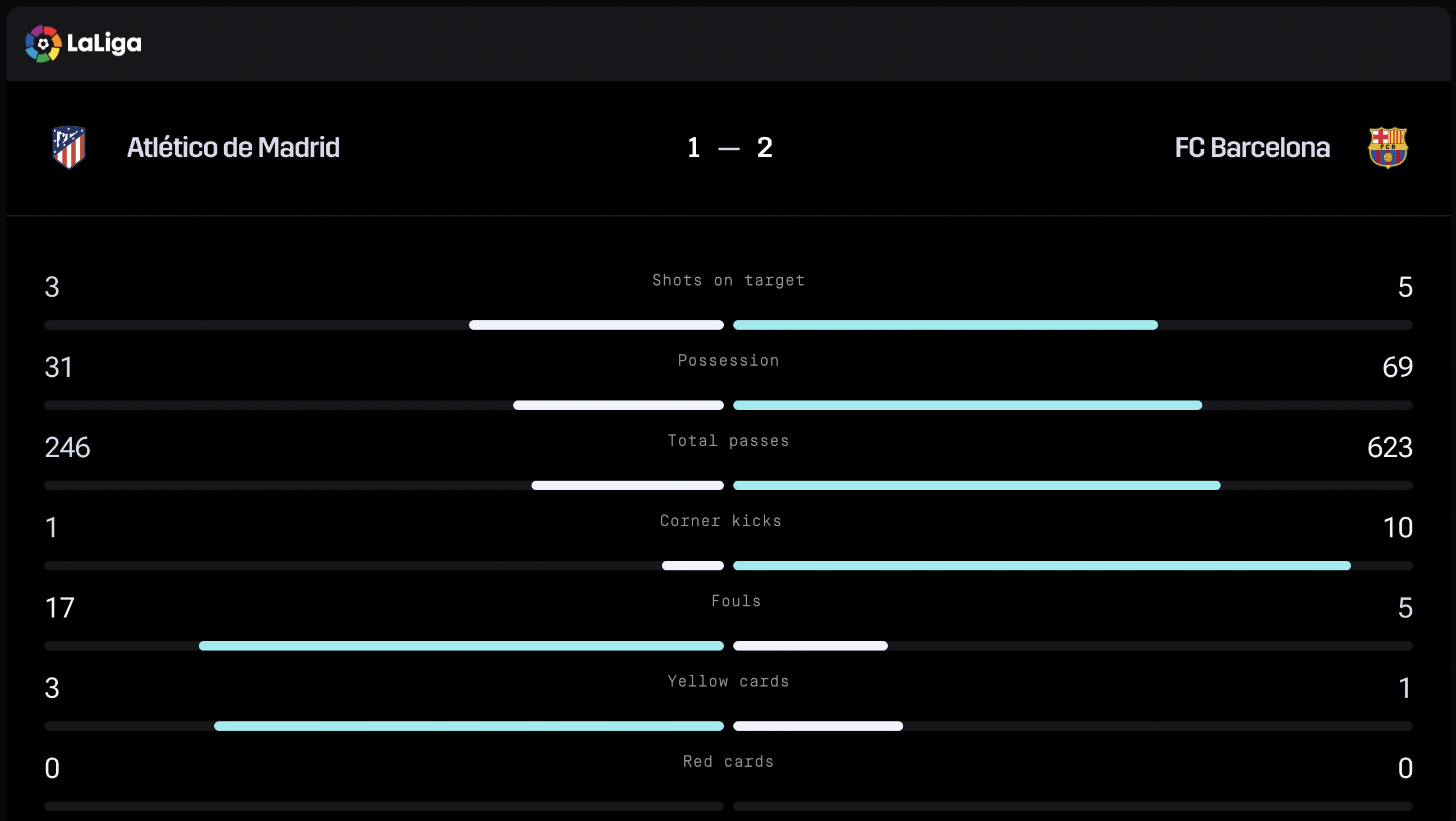 Player Performance

Player Specific Details: Goals, assists, shots on & off target, shots blocked, # of times fouled.

Player's Season Details: Total games played, total goals, total assists, total games started, shots on target per game, minutes per goal, dribbles per game, and key passes per game.
Edition Data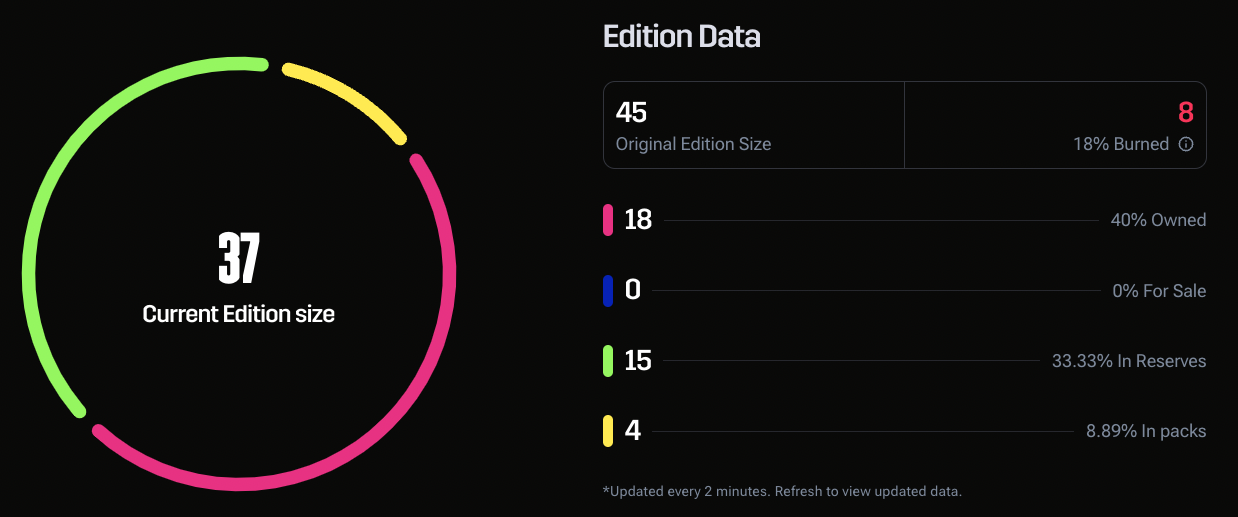 Original Edition Size & Moments Burned: Number minted and burned.
Moments Owned: Number of Moments that are owned by Collectors from packs already opened.
Moments For Sale: Number of Moments for sale by Collectors.
Moments in Reserves: Number of Moments in reserves for Customer Service or future giveaways/promos.
The Moment in Packs: Number of Packs the Moments are still in including packs bought but not opened, the packs pending for burn, and ones reserved for Customer Service or future giveaways/promos.