What is USDC?
USDC is a digital dollar created by Circle.com, also known as a stablecoin, where every digital dollar of USDC on the internet is backed by cash and short-dated U.S. treasuries. The USDC reserves are held in the custody and management of US financial institutions. You can view more detailed information on USDC including recent audited financials by Circle.com here.
It is important to note that USDC from your Dapper account is available for withdrawal to Ethereum and Flow networks.
What Ethereum Wallets Support USDC?
USDC is natively supported on Ethereum as an ERC20 token. Most Ethereum-based wallets will support USDC to be used across decentralized applications or decentralized finance services as well as exchanges. A few good options include:
Exchanges Supporting USDC on Ethereum
Coinbase
Coinbase, a United States-based company, supports USDC through its exchange and wallet services. Coinbase makes it easy to buy, hold, and sell USDC by following the steps below:
Create or sign in to your Coinbase account.
Convert USDC at a ratio of US$1.00 for USDC with no fees.
Send elsewhere or convert back into dollars on Coinbase directly.

If you're looking to send USDC Ethereum from Dapper to Coinbase

please be sure to select Ethereum in the network section

when generating your Coinbase deposit address as shown below.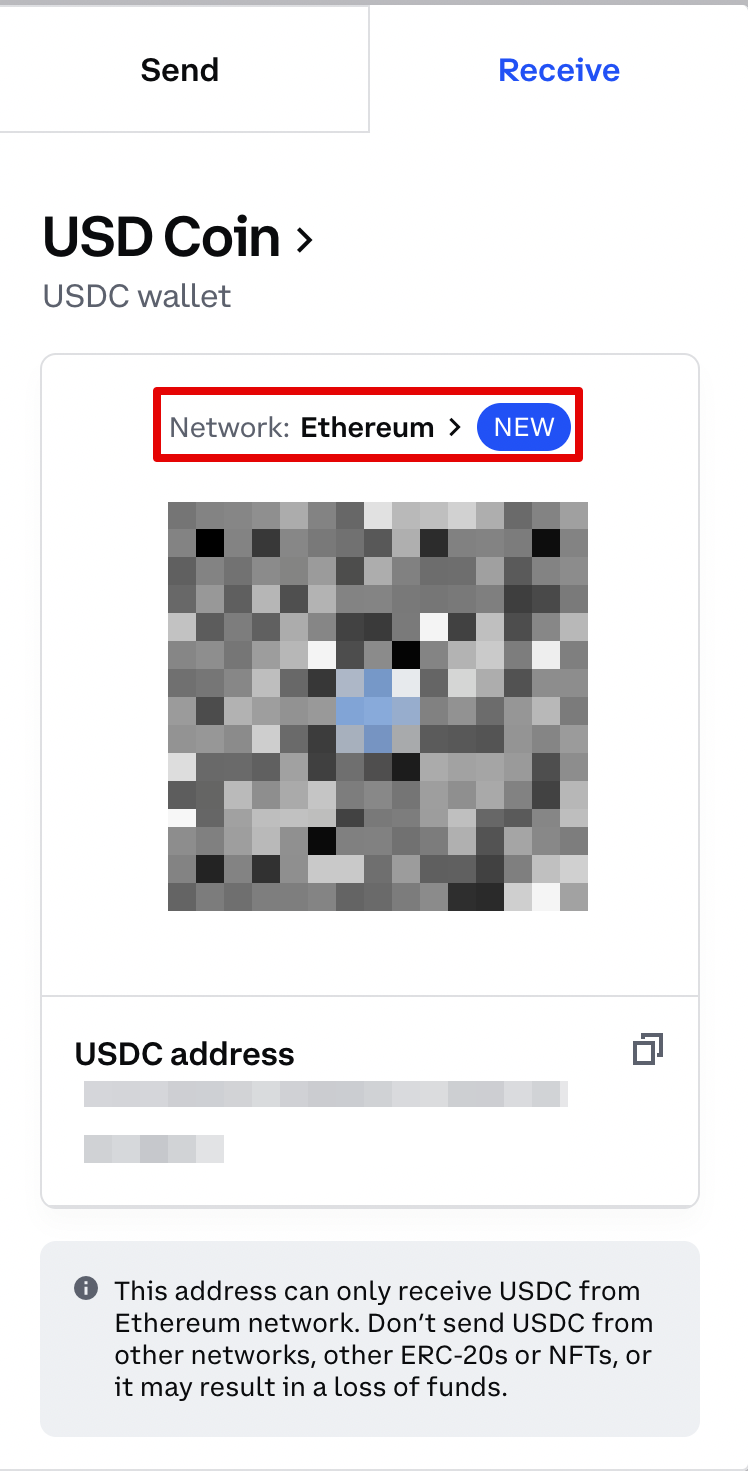 You can learn more about what you can do with USDC in Coinbase, here.
Kraken
Kraken is a United States-based exchange that supports USDC across Ethereum, Tron, Polygon, and Solana. If looking to send USDC Ethereum from Dapper to Kraken please be sure to select USDC (ERC20) when generating your Kraken deposit address as shown below: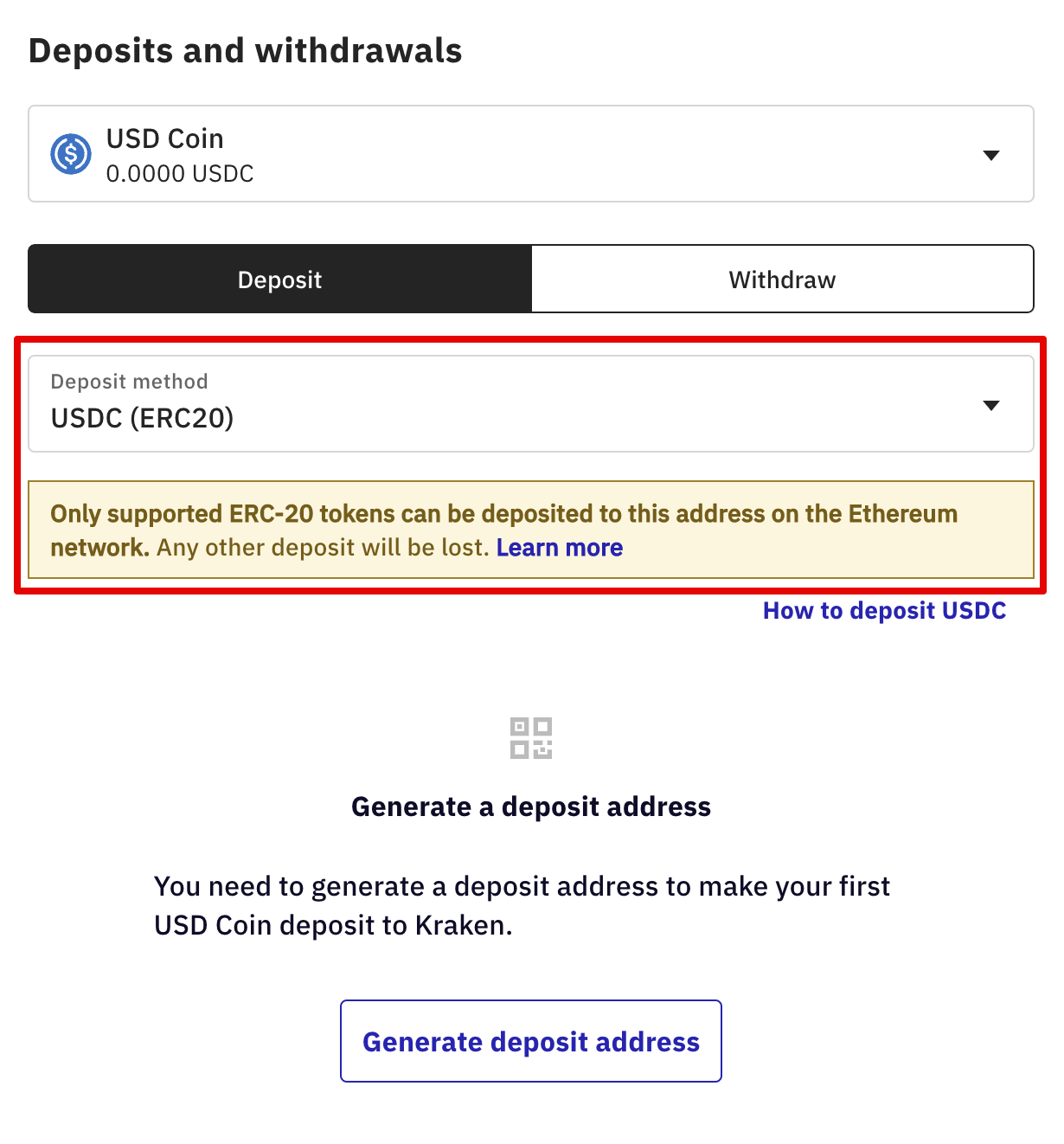 For more information on sending funds to Kraken please visit here.
For additional exchanges per region please see below:
See all places where you can use USDC (buy, sell, use) on Circle's ecosystem catalog here.