For new collectors on LaLiga Golazos that don't have an account, you are still able to complete certain transactions before being prompted to create an account. Please note that you will need to create an account to access any collectibles that were purchased or claimed using guest checkout.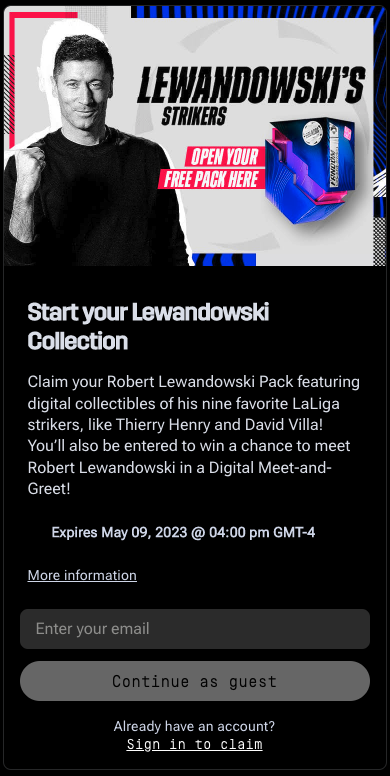 If you don't have an account, you can enter your email address and details in order to complete your transaction and then click on the Continue as Guest button. If you already have an account, please use the Sign In button to complete your transaction.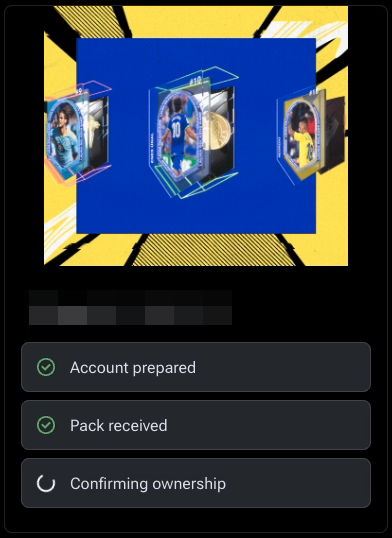 Once the transaction is complete, you will be able to open your pack (if applicable) and you will also be able to create your account. Otherwise, you will receive a notification with your transaction at the provided email address and you may create your account at a later time.